Hapuhap Spa & Gym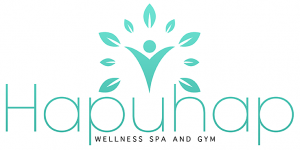 Hapuhap, a word from the Philippine's tongue is an exclusive wellness spa that offers quality and soothing service to all our valuable guests. At Hapuhap the treatments are provided by professionals with gentle touch and you will receive our undivided attention. Heal your body, mind and soul with a variety of treatments that combines the energy of traditional techniques.
In our Hapuhap Spa it is all about finding your inner peace through the loving caressing of the 5 senses. We use high quality organic products, carefully chosen for you. Pure relaxation & rejuvenation is guaranteed for our guests.
We have a variety of wellness- & signature packages to choose from. Our packages or suited for everyone or customize your own package if needed.
After your relaxing treatment, take a walk in our botanical garden or join us for a healthy organic smoothie or perhaps a 100% pure organic hot chocolate at our swim-up bar. End your day the right & relaxing way At Jacana Amazon Wellness Resort & Hapuhap wellness spa.
For more information, please contact our Spa & Wellness Manager Alimah Bidoor + 597 8783714 or send an email.